If you feel that your business could use a new approach to marketing that is inexpensive but far-reaching, the solution could lie in vehicle graphics. Businesses can make use of car stickers to create virtually unlimited exposure for their brand, service, or product at the cost of a one-time investment. With vehicle branding, Dubai businesses can turn their company vehicles into mobile marketing units with the use of large, attention-grabbing custom visuals that are designed to conform to the contour of their automobiles. By taking this approach, businesses are able to promote new products, services or their brand in general and create new leads wherever they go.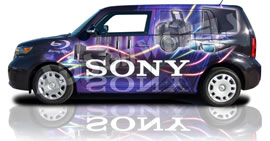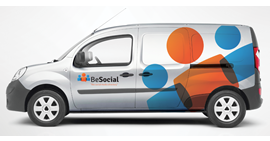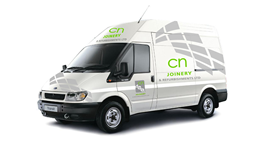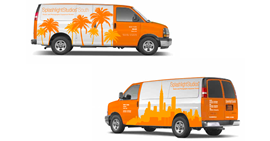 Cost-effective and versatile
With vehicle graphics, Dubai businesses need only to invest a fraction of the cost as compared to an outdoor street billboard. Considering the fact that a billboard gets taken down after a month and vehicle branding companies can provide solutions that offer up to 5 years of mobile advertising, there is no question as to which one is the more cost-effective investment. On one hand, you have an inexpensive branding platform that you can change as often as you want; on the other hand, you have big, costly billboards that only last for a limited time.

Additionally, it is considerably more versatile than a billboard ad in Dubai. When you want to change the look of your ad for a new branding approach, you can easily take the car sticker off for a new one. The design can be adjusted to fit different automobiles, such as vans or buses, and maintain brand integrity throughout.
Customizable and wide-reaching
Vehicle branding companies in Dubai deliver the benefit of offering a particularly bespoke service. Businesses can use the contour of their automobiles to creatively depict and advertise their brand, service, or product. Using appropriate colours and designs, advertisements can be made attention-grabbing, even from afar, without being a safety hazard on the road.

Moreover, the reach of marketing with car stickers in Dubai is only limited by the rate at which you deploy your automobiles. An automobile driven 25,000km is likely pass 9 million automobiles on the road. Imagine the amount needed to be invested in billboard marketing in order to achieve that much exposure. With vehicle graphics in Dubai, you can generate exposure numbering to the tens of thousands to more than a hundred thousand every month. If done properly, car stickers can defeat most forms of advertising in Dubai. At such a small budget, using car stickers is a marketing approach that can produce significant value for money.
Targeted marketing
There are many vehicle graphics and branding companies in Dubai, but we are one of the companies who know how to do it well. With experience in both advertising and high quality decorative and protective films, we understand the potential of vehicle branding as a marketing method, and we know how to make use of designs in order to properly convey your marketing message to your target market with a car sticker in Dubai. We are closely familiar with the dynamic of a local market, and we know that people like dealing with businesses in their area. We can use that knowledge to help you promote your brand, service, or product, and you can expect positive results through our collaboration.