AUTOMOTIVE
Why You Need a Car Tint in Dubai
Improving the aesthetic of your car does not have to cost a fortune. Thanks to Apex Gulf Enterprises car tinting, Dubai residents have an inexpensive option to give their vehicle a new lease of life. We have a huge range of colors and shades to suit your tastes and offer some of the best car tinting deals in Dubai. In addition, we are able to apply a number of different finishes to achieve your dream style, including ceramic, traditional dyed and carbon coated car tints using nano-technology. With us, any vehicle owner in Dubai can find a look that suits their vehicle and preferred style with ease.
Benefits of Our Car Tinting Deals
Reduced Fuel Consumption
Because of the cutting edge technology that is used in the design of our car tint, Dubai motorists can enjoy lower fuel consumption in addition to the general aesthetic improvement. Industry research has demonstrated that up to 5% of a vehicle's total fuel consumption can be devoted just to the use of the air conditioner alone. With window tinting, the interior is protected from the heat of the sun and maintains a lower temperature with much higher efficiency, which places much less strain on the cooling system.
UV Protection
Ultra violet (UV) rays transmitted by the sun are one of the major causes of fading upholstery in vehicles. It can also cause harmful damage to the skin, which is at a particularly high risk in hot weather conditions. The advanced technology used in our car tinting in Dubai helps keep drivers and passengers protected. Furthermore, using car tint has been endorsed by the Skin Cancer Foundation as an effective defence against the damaging effects of UV rays.
Minimises Glare
Unobstructed vision is one of the most important factors when driving — however, it can sometimes be hard to avoid it when driving towards the sun, particularly when it's low in the sky. While making it more difficult to see in the short term, it can also put excessive strain on the eyes, cause fatigue and put you in danger of having an accident. The latest window retrofit innovations have addressed this common issue, producing a design that reduces window light penetration by up to 50% — giving you the ability to drive safely even in difficult conditions.
Improved Privacy
When it comes to a tint, Dubai drivers are commonly seeking something other than just a sleek appearance. Whether you want to conceal yourself, your passengers or your belongings, window tinting helps keep the interior of your vehicle shielded from unwanted onlookers. We have a huge range of colors and shades available to provide you with the level of privacy you need, while enhancing the overall appearance of your car at the same time.
Safer
While we all hope to never be in an accident, it's important to be properly prepared to ensure you are protected from harm in the event of an unexpected collision. Regular glass typically shatters into many small pieces upon impact, which can fly into passengers and cause injury. A car tint window, however, is designed to hold shattered glass together to prevent scattering of any shards in the immediate area. This also works as an effective measure against thefts of your belongings in which a smash-and-grab approach is relied upon.
CXP Window Film (Nano Technology)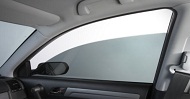 Repels 99.9% of UV rays
Protects from 85% of infrared radiation
Both tinted and transparent options available
Minimised reflectivity
No hot spots
Top of the line window film specifications
Carbon Window Film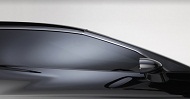 The most popular film car tints in the UAE
Helps avoid interior fading
Carbon construction non-metallic film
Holds shards together if glass is shattered
High Performance Window Film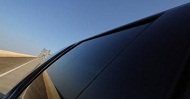 Excellent heat rejection with great look
Defends against 99% of UV rays
High quality for a low cost
A broad selection available
Slightly reflective appearance
At Apex Gulf Enterprises, we offer the best value car tinting deals Dubai drivers can find. touch today and improve the efficiency, safety, privacy and appearance of your vehicle.